Welcome to Gethsemene Support Services LLC dba Papali'i Life Coach. As a life coach on Oahu, Hawaii, I work as a Ministry Success Strategist. I help ministry leaders overcome spiritual and emotional stress, stagnation, and burnout.
I was born and raised in Honolulu, Hawaii. I am of Samoan ancestry. Our family lived in the projects in Kalihi on the welfare system. My parents always wanted us to do well in school. Attending church on Sundays was a way of life for us. My parents kept us active in sports and other activities and they never missed our games or events. I was blessed to attend a Catholic high school in Honolulu, Hawaii. I went on to further pursue my education in college and graduate school.
What I love about coaching is being able to help people come to their own solutions to their problems. The relationship between a coach and ministry leader is co-creative, meaning that we are equals and both have an active role. I am not a therapist, counselor or consultant. I am a trained coach using honed communication skills to support you as a detached thinking partner. Together we create more power for you to effect meaningful change and take dynamic actions towards your spiritual or ministry goals.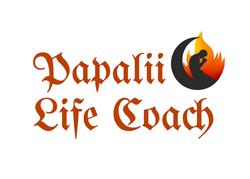 The coaching experience looks at the here and now and the future, creating possibilities for the client. The issue is not what happened in the past, but in this instant. What is the current story being written? Coaching helps leaders master their states of mind. A session for a leader includes looking at a challenging experience and creating an alternative to getting grounded and centered and moving into new action.
Dr. Jerry Papali'i